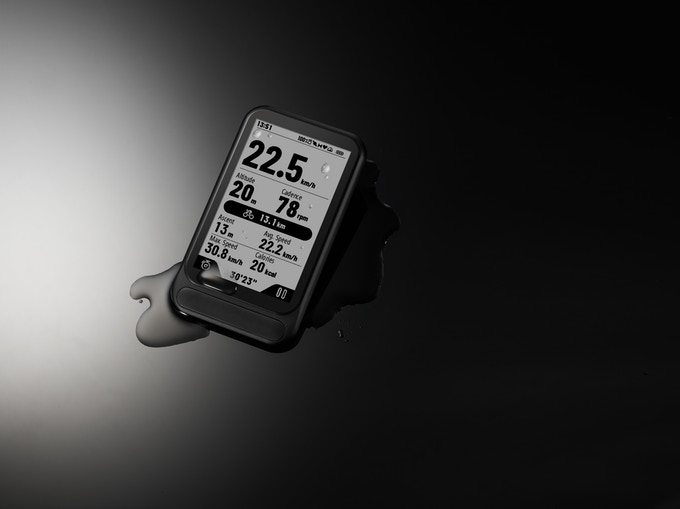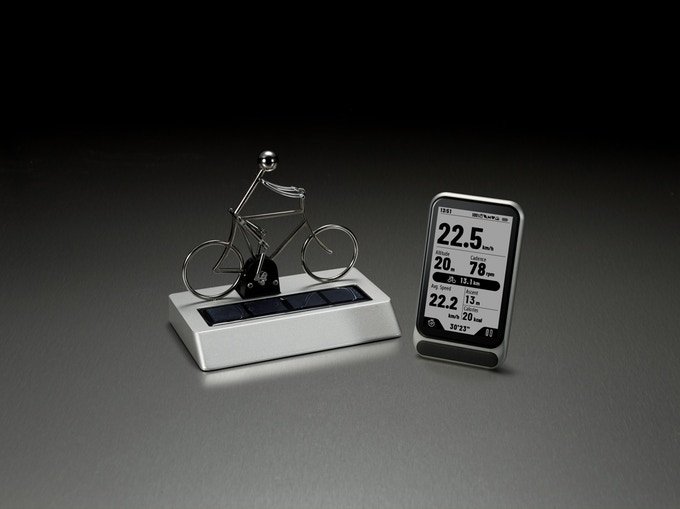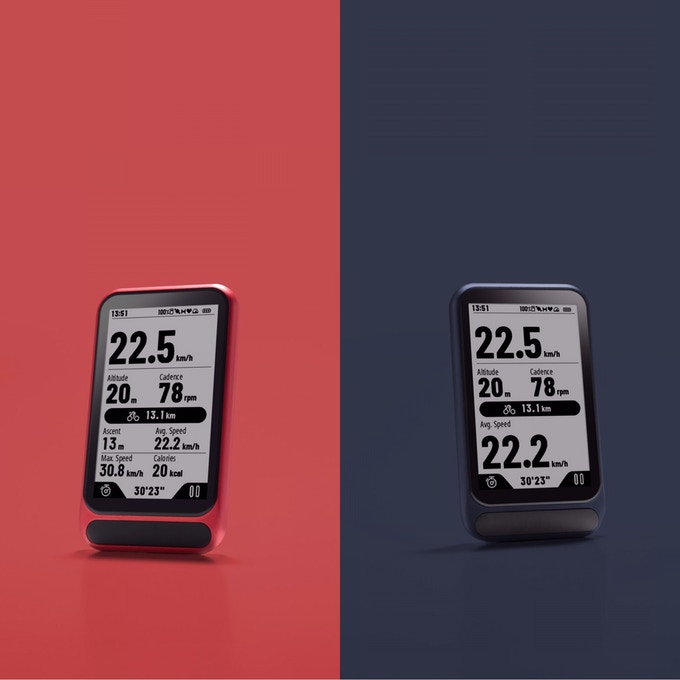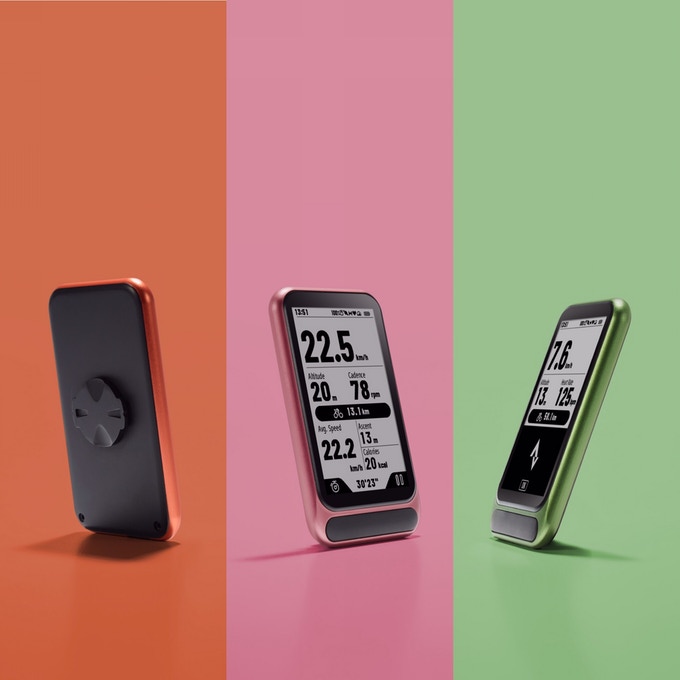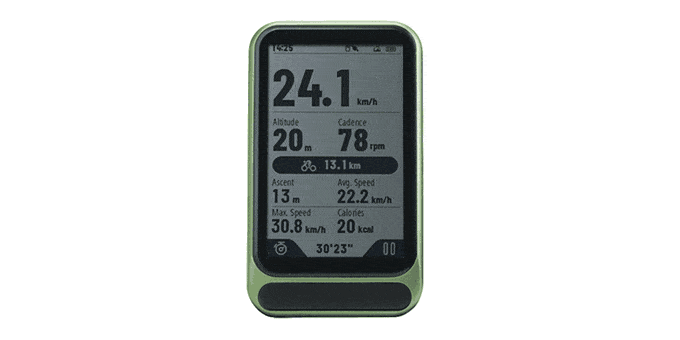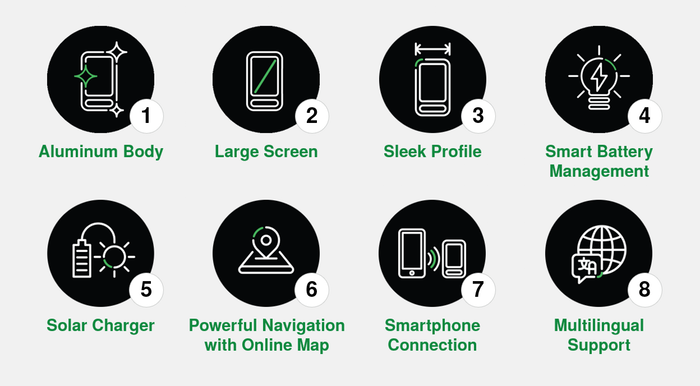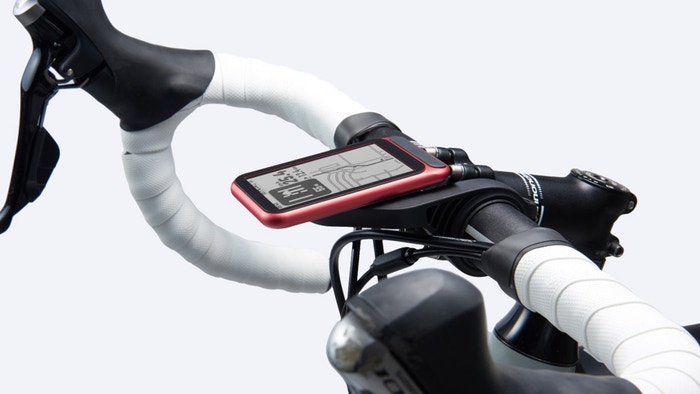 An unprecedented smooth design for a cycling computer, the trimm One is built in luxurious aluminum casing. Various metallic colors are available for those who fancy unique touch on their bikes.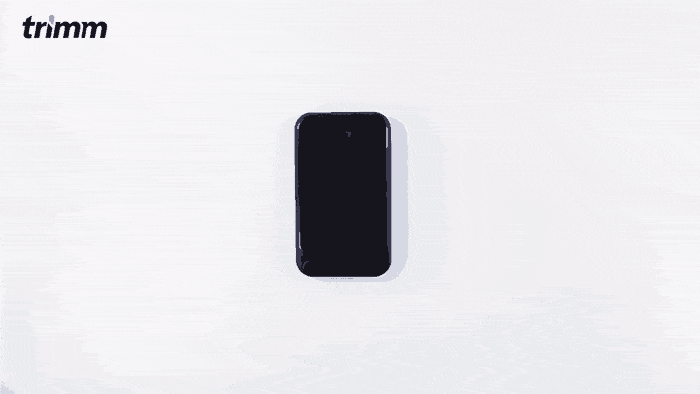 What would be the most important factor of a cycling computer screen? Size? Resolution? Contrast? Low power consumption? The 3.2" Sharp memory LCD™ satisfies them all. 200 dpi resolution and high contrast ensures tireless and precise readability.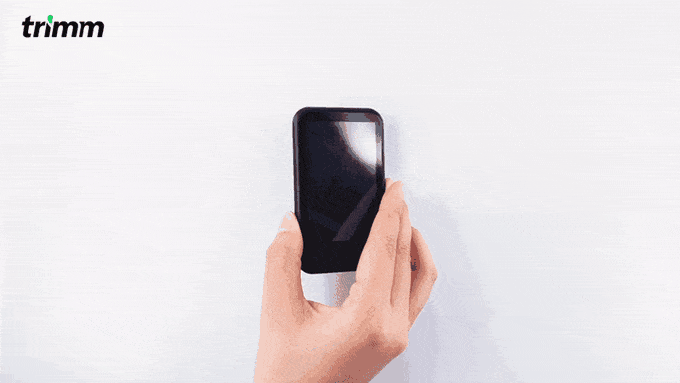 Large screen does not equal bulky appearance. The trimm One is record-thin 8.5 8.9mm thick, and may well outdate your own smartphone's design.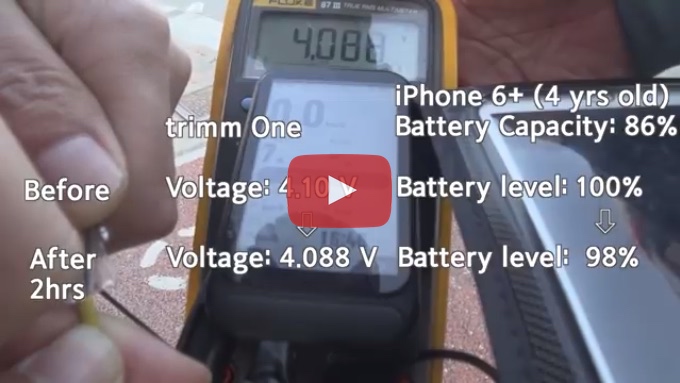 Wondering how much battery life lasts in this thin device? When the majority of the bike computers bulge up with bulky batteries inside, trimm One's innovative and smart battery management technology is designed for long hours of riding with minimal electrical power. It can operate up to 50 hours in conjunction with a smartphone assistance mode. Through collaboration of various built-in sensors such as GPS, gyros, accelerometers, altimeters, external speed sensors and mobile phones, power consumption for location tracking is minimized. Even without the aid of smartphone, trimm One stays up to 30 hours alone when a speed sensor assists.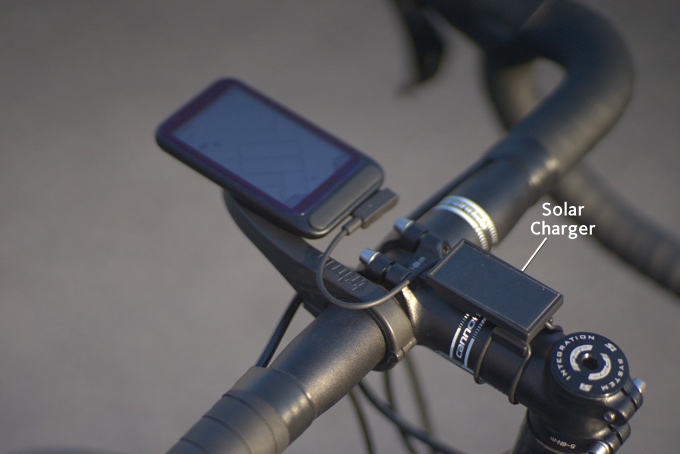 Using solar panels frees you from the hassle of charging. Just ride in the sun.  The optional solar charger will free you from regular charging and battery depletion.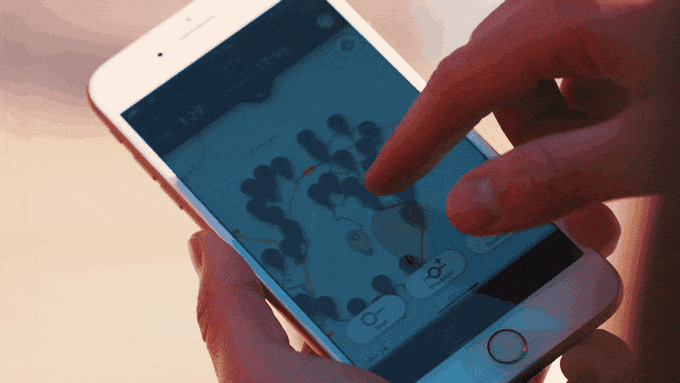 Navigating on your bike is different from automobiles. We have put a lot of efforts on route design mechanism. Don't hassle with your desktop, just tap the smartphone a few times, and it will automatically designate the optimal route to the destination. Offline caching allows you to check out the map in areas where you can't reach the network. You can also save cell phone data and battery by using the saved map information. Already have the GPX file? Just import and play.
Dedicated app makes it easy to plan complex routes. Up to 30 points can be set for long-distance planning with your own smartphone, before you start your ride or even during your adventure. OpenStreetMap™ will find the best way to reach your destination with the latest maps. Once the journey is complete the path can be saved and recalled at any time.

trimm One is like an avatar of our smartphone app. Everything you do on your smartphone is immediately applied to the trimm One, and vice versa. Nothing can beat the smartphone's convenience on the road. Stop struggling with the small screen and buttons. Use your smartphone app to handle your cycling computer.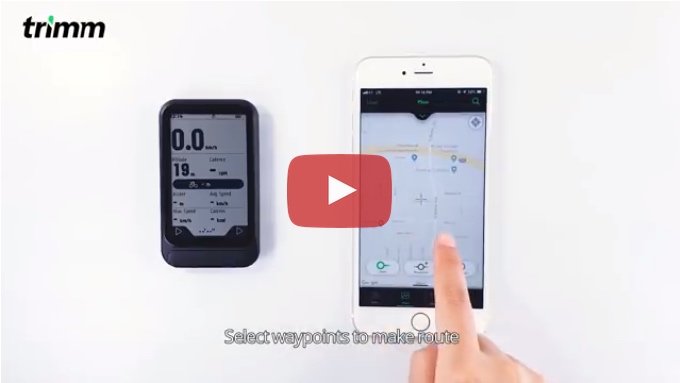 trimm One supports English, Español, Française, Português, Italiano, Deutsche, Nederlands, 中文, 日本語, 한국어. Not your language? Go ahead and Contact us!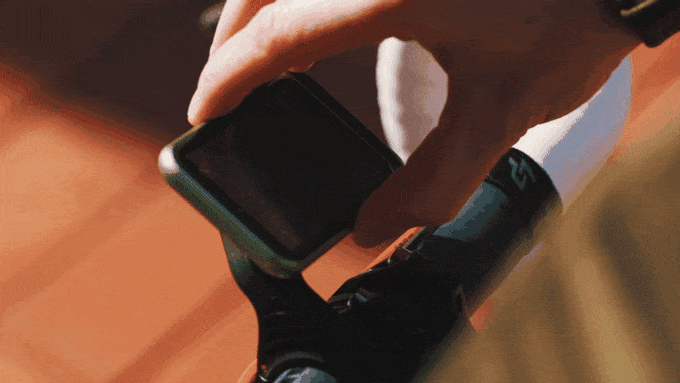 trimm One goes perfectly with your bike. trimm One is for you.