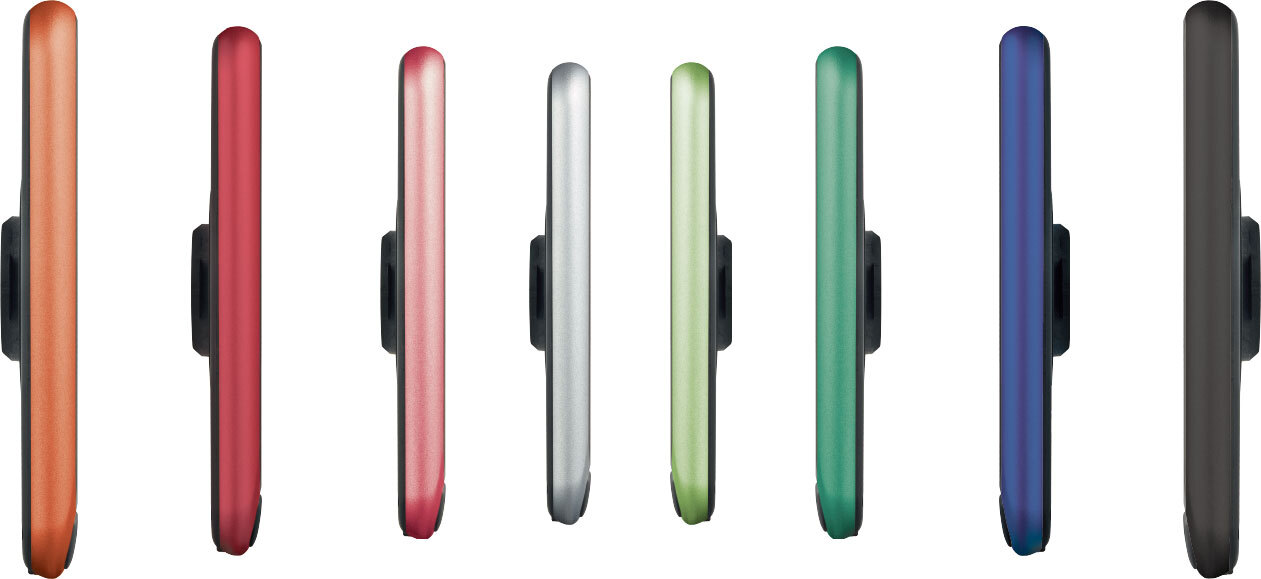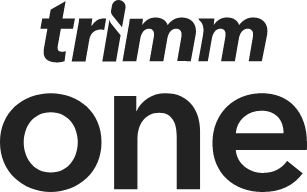 trimm One's first-ever-in-the-industry
lightweight aluminum-body enables
its slim and elegant look.
It is truly a high-tech eye candy for your bike.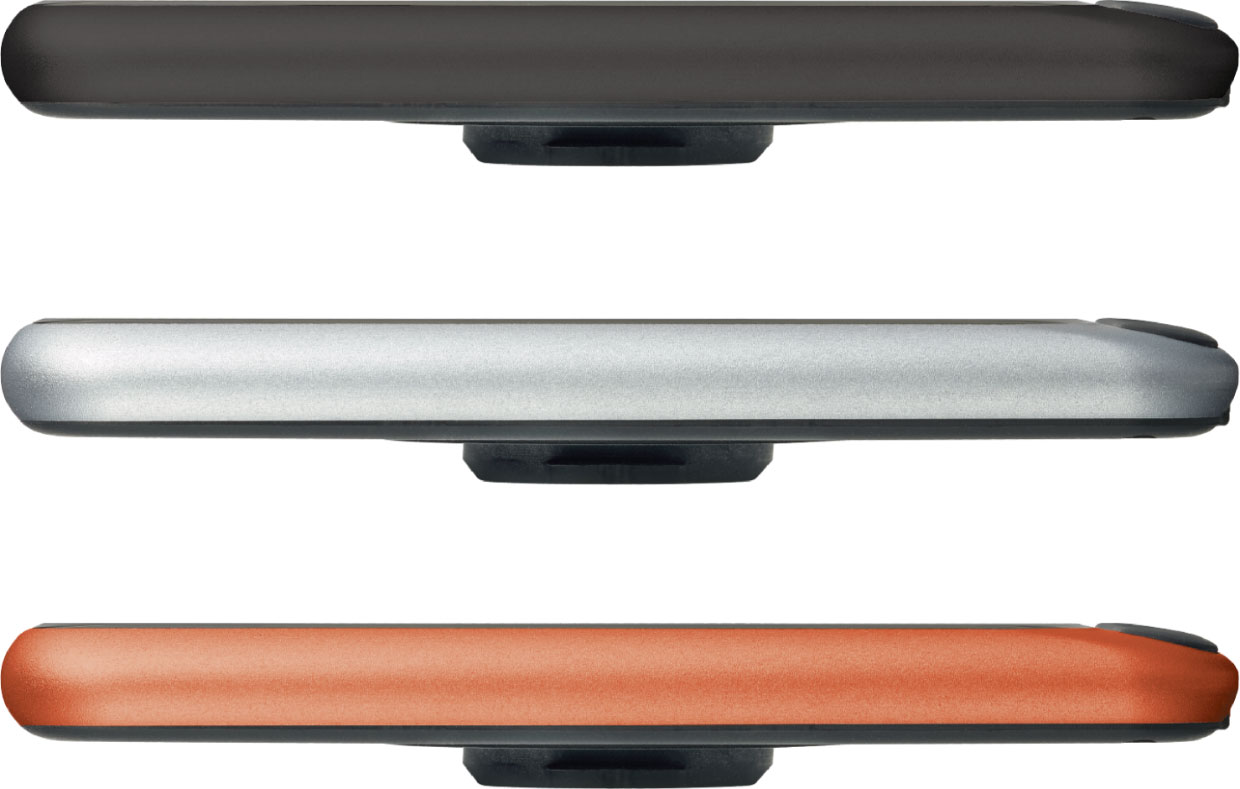 It weights only
62 g
and has a thickness of
8.9 mm.
This cutting-edge cycling computer
comes in
8 bold colors.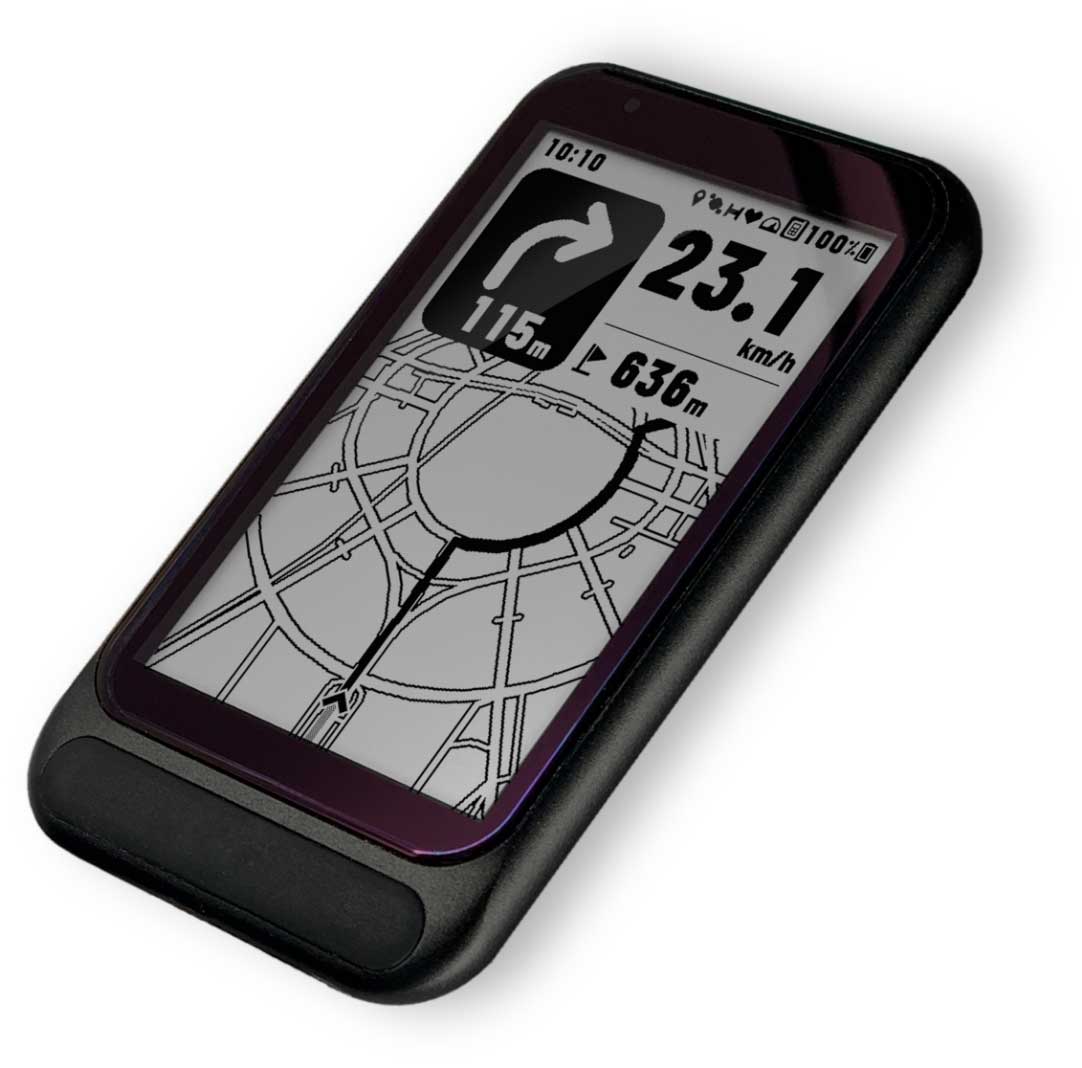 3.2 in.
Size,
200 DPI
resolution, High-contrast.
This wonderful display allows you to catch all data
you need with just a quick glance, day and night.
A single charge is good
for multiple rides.
A single charge is good
for multiple rides.
trimm One's innovative
battery management technology
realizes
the longest-in-the-industry battery life.
It saves energy for GPS tracking
by utilizing the speed sensor.
With the speed sensor,
it runs
up to 50 hours
after a single charge.
Even without the sensor,
it can operate
up to 15 hours.
timm One Compatible
with speed sensor
timm One with Solar Charger
World-First
Solar-Charging Cycling Computer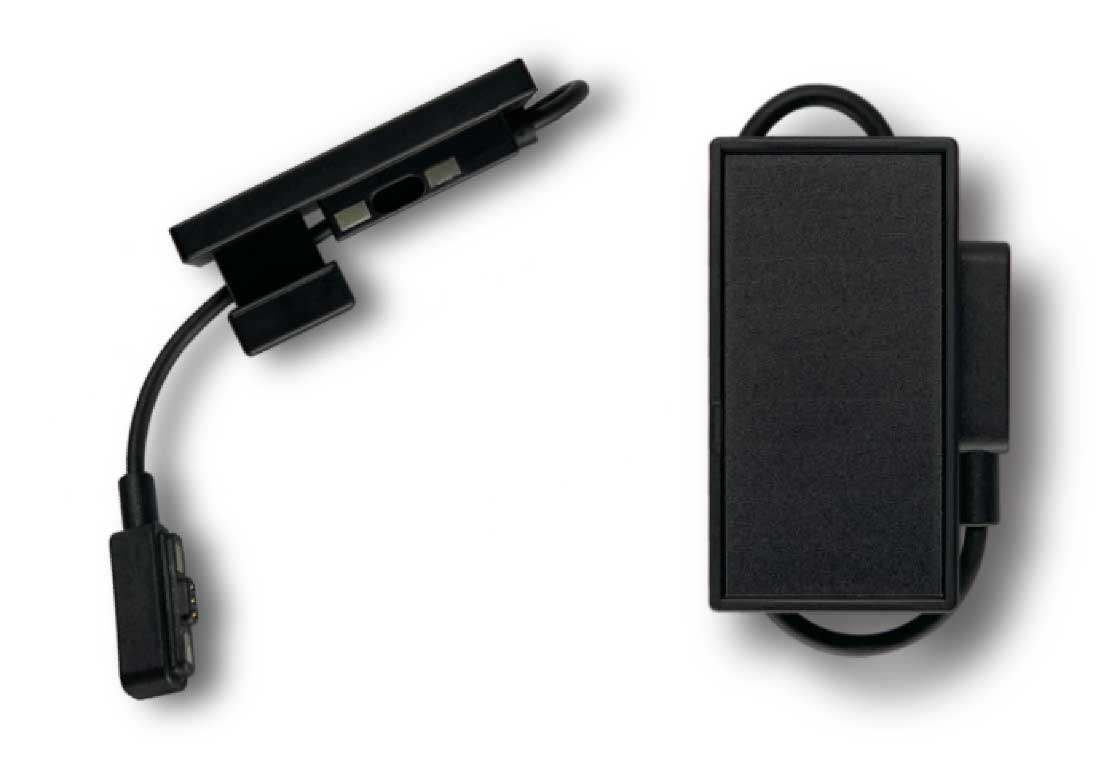 With our
Run-Forever
solar charging technology,
the little power produced by a small solar charger
is more than enough for trimm One
to continue working without recharging.
As long as the sun is shining,
trimm One will never get tierd, just like you.
Online Map & Smart Navigation
Easy to plan a route to the destination with up to
30 way points.
This can be done simply with few clicks on
trimm Cycling Center (App).
We find the best path to the destination based on the up-to-date
OpenStreetMap™.
Once the trimm Cycling Center finds the route, you don't need the mobile network connection any longer thanks to our
offline caching
technology.
Most Efficient &
More Convenient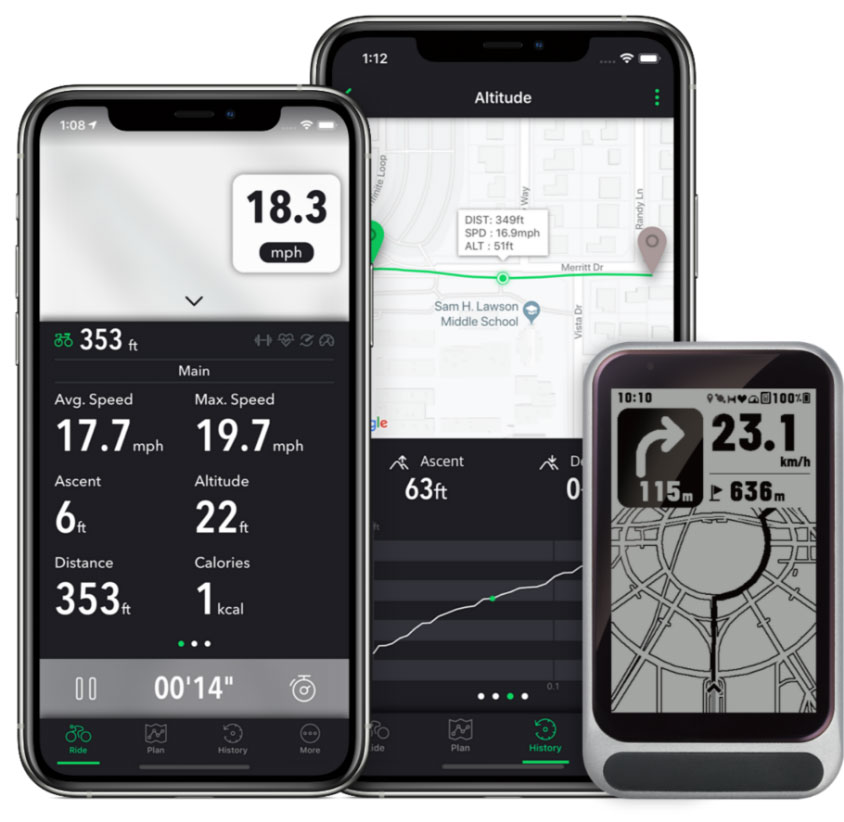 Manual synchronization with your PC? It's borthersome.
trimm Cycling Center
automatically synchronizes your data
from trimm One during your trip.
If you change settings of your trimm One, including data field display and sensor connections, in the
trimm Cycling Center
, trimm One will reflect the change in a blink of an eye.
This is a truly smart way of using a cycling computer.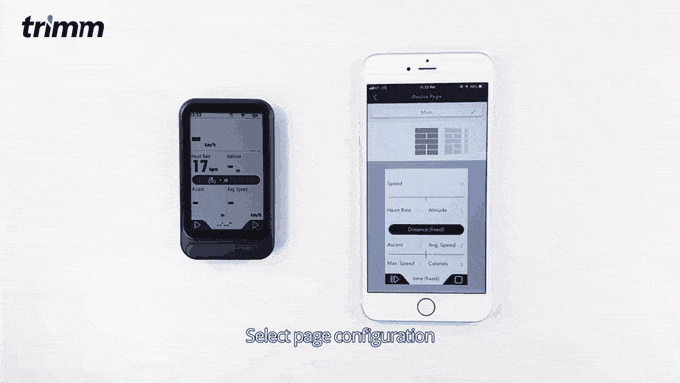 Data Field Settings
You can arrange the data field layout to your liking with the dedicated app in the intuitive UI. Customize a variety of data like distance, speed, altitude, cadence, heart rate, calories, and more. There are currently 5 layouts and more content will be updated in the future.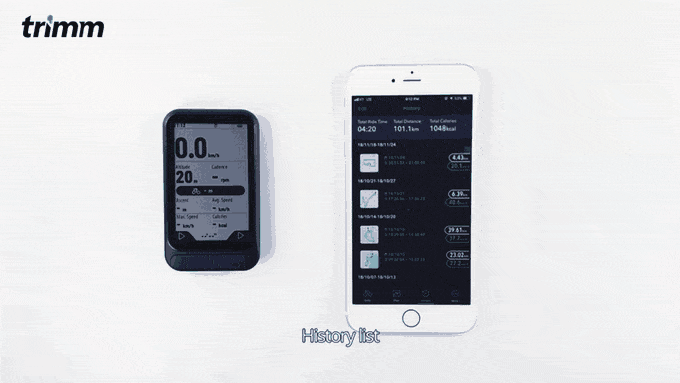 Check driving history
Please prepare again after riding. The dedicated app allows you to see details about your driving record. Improve your riding skills by analyzing maps and graphs comprehensively. You can also share your driving record quickly and easily.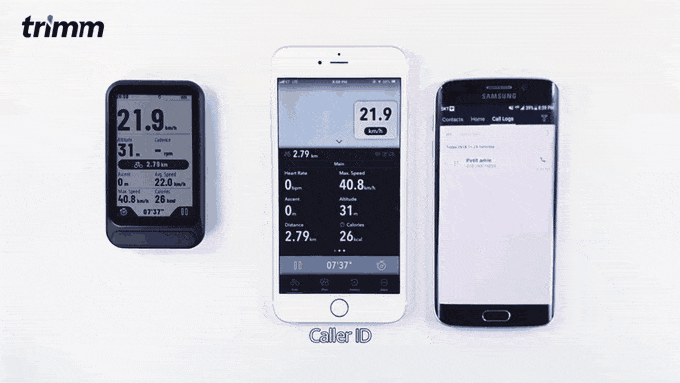 Text message and
Phone call notification
Don't miss important calls or messages while riding. Third-party applications such as KakaoTalk, Facebook, Instagram, Line, iMessage, and Snapchat can also receive notifications.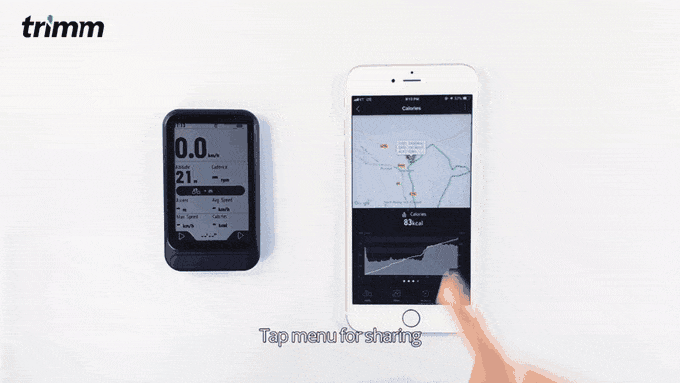 Strava Share
Share your driving record with friends through the Strava Upload feature. You can also share it on Instagram and Facebook. Riding will be more fun with your friends.
Go everywhere
and explore the world.
trimm One is global.
trimm One supports
English, Español, Française, Português, Italiano,
Deutsche, Nederlands, 中文, 日本語, 한국어.
Contact us for more languages support.
trimmOne, Charging cable, Solar Charger, Mount, Rubber ring set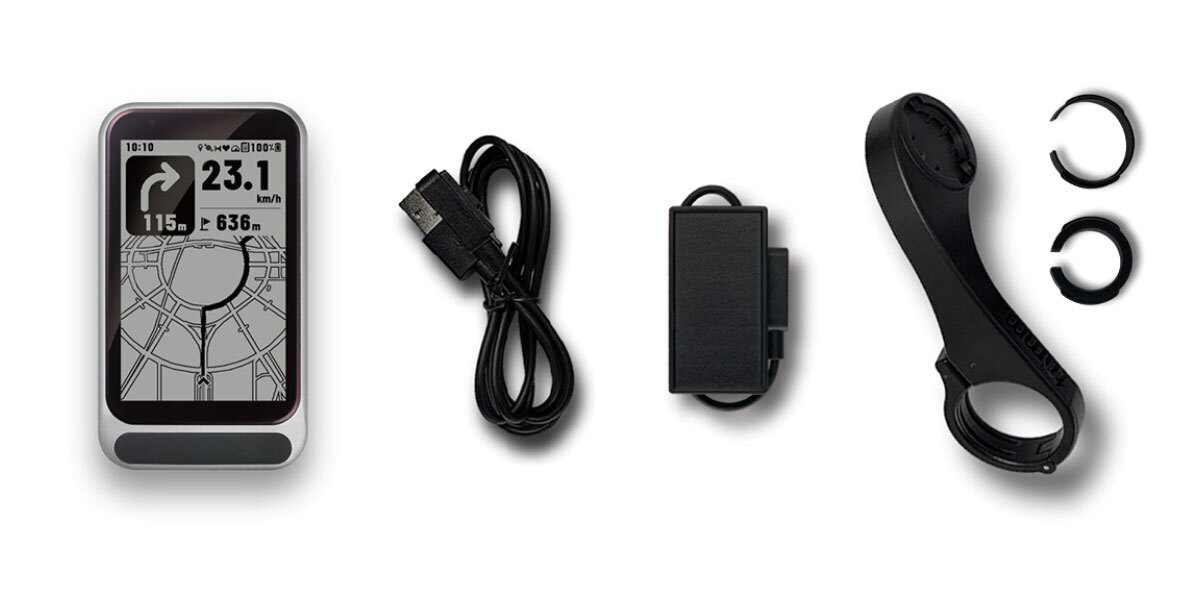 (Option) Speed Sensor